For more than 20 years, EAS has played an essential role in the battery industry with high power solution and innovative manufacturing technologies.
The company
Its innovative solutions and high quality are result of a German manufacturing expertise . The ultimate aim is to achieve innovative power-management perfection, crafted for the individual needs of industry clients coming from marine, space, defense, public transportation, commercial fleet, construction and many others where high quality and high safety are essential.

Since its foundation in 1996, the brand EAS has kept the pioneering spirit of the company in the development and production of large format cylindrical Lithium-ion cells using a unique, compact and novel electrode production technology to guarantee the highest quality standards at the lowest environmental impact.

Since June 2017, EAS is fully owned by the Monbat  Group, a leading manufacturer and distributor of lead-acid batteries with vertical integration and production and recycling facilities in 5 European countries.
Bringing life to ideas
EAS is powering some of the boldest projects of our time and offers tailor-made heavy duty, high power and high energy cylindrical Lithium-ion cells from 7.5 Ah up to 50 Ah.
On the road to success, EAS ensures its clients receive the best solutions through cell consulting, battery consulting, materials development, custom cell design, custom cell manufacturing and custom battery design.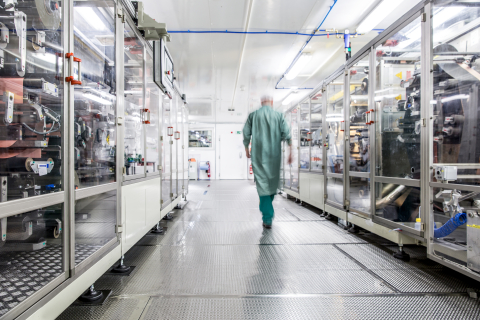 The main focus on the LFP chemistry (next to NCA) and the modular concept of the batteries and systems allow EAS to provide the best support for the clients with:
high degree of mechanical robustness
shock and corrosion resistance
high power to meet exceptional peak demands
high reliability and safety
security for long term supply
modular solution allowing flexible deployment
low resistance interface & easy operational use
large cell size grants less interconnections and eases the demand on management systems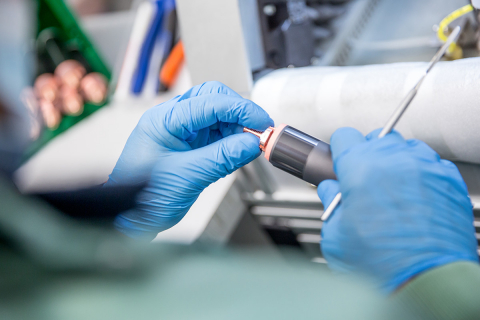 Tailor-made EAS solutions are already adopted for aerospace and defense, submarine and marine, automotive applications in Europe, Asia and North America, and prominent business partners such as NASA are already powered by EAS cells.