EAS lives innovation. Competence and know-how in cell and battery development have been growing at the Nordhausen production site for more than 25 years. In addition to its own product portfolio, EAS offers customised product developments, individual services and specific assembly services, accompanied by targeted consulting. In this way, EAS opens the innovation factory for external development processes, optimisation projects and manufacturing steps - from the electrode foil to the finished battery system.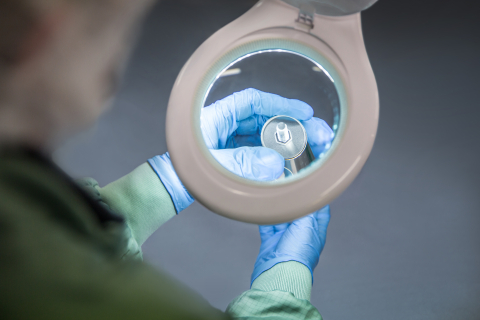 EAS Batteries develops customized application solutions or individual innovation steps. In doing so, the product development of the innovation factory is active across all industries. The EAS development service meets all electrical and mechanical requirements for function, design, shape, format and weight of the new product. Optimum contacting is always included with EAS.
Do you need customised battery packs, batteries, battery systems, cylindrical cells or individual components? We will be innovative for you. Send us an e-mail to innovation@eas-batteries.com or simply call us: +49 3631 46703-250.
EAS examines, compares and assesses variants of individual cell or battery components. The reliable results of the evaluation determine, among others, whether a product is already suitable for production or whether a new, cheaper component works just as well as the previous one. The evaluation also answers questions about the improvement of product properties or which material is best suited for the application in consideration. EAS carries out evaluations independently as a neutral third-party provider.
You would like to optimise your product? Or position it better in competition? We can evaluate for you. Send us an e-mail to innovation@eas-batteries.com or simply call us: +49 3631 46703-250.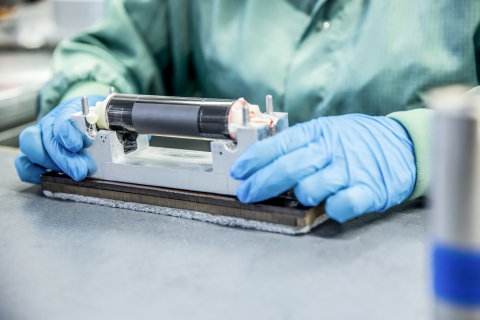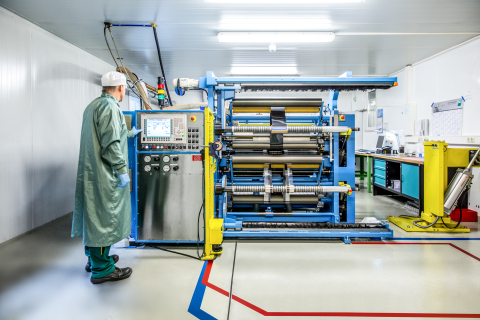 EAS proves existing products and materials with the help of various chemical and physical test and analysis methods. Cells, batteries, battery packs or battery systems are examined with regard to their data sheet or the specifics of their intended use. With this service, EAS ensures quality and provides decision support for the selection of different suppliers. The cause of deviating behaviour, for example of the same active materials, can also be clarified and corrected in the laboratory. 
You want to verify the properties of an existing product? We analyse and test for you. Send us an e-mail to innovation@eas-batteries.com or simply call us: +49 3631 46703-250.
POJECT REFERENCES
OneD Battery Science: Cylindrical Cells with Silicon Anodes in 46900 Format
BMW Group: EAS accelerates development of cylindrical battery cells
South 8 Technologies: Pressure-stable lid for cylindrical cell with liquefied gas
Echion Technologies: Fast-charging cylindrical cell with niobium oxide anodes
FURTHER SERVICES
(Partial) production
Components, prototypes and small series
Assembly service for niche products, special batteries and cells
Individual use of machine equipment (s. Equipment)
Certification service
Cost- and time-optimised organisation
Pre-evaluation
Handling of formalities
Equipment and processes
Mixer
Double screw extruder
Slitter
Laminator
Calander
Winder
Laser welding
Automatic filling
Formation and testing
Cell cycling
Battery cycling
Electrochemical Laboratory
Consulting
Safety of lithium-ion cells and batteries
Cell development
Battery development
Battery management systems
Evaluation, analysis, testing and feasibility studies
Certification and declarations of conformity

Would you like to use the know-how and equipment of the Innovation Factory? With pleasure! Send us an e-mail to innovation@eas-batteries.com or simply give us a call: +49 3631 46703-250.