Human capital is one of the main corporate pillars of EAS. Our corporate structure is designed in line with the best practices in ethical, diverse and inclusive human capital management. We strive to inspire the next generation of engineers to power the future with highly efficient and clean Lithium-ion technology.

Remuneration packages are defined depending on the specifics of the role, its position in the organizational hierarchy and the individual's contribution to the value creation in the group. Each hierarchy level has pre-defined grades.

Our personal approach in human capital management is focused on ensuring professional and personal growth opportunities and personal advancements for its employees by providing training courses. We offer flexible working conditions, including scheduling, to allow study while working.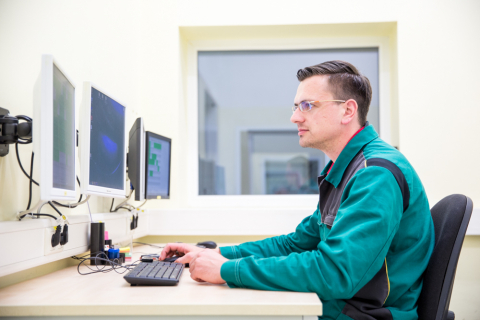 EAS Team
Our people are united by the corporate values
Innovation
Quality
Adaptability
Perfection
By investing in the professional development of the EAS team, we are enabling our people to use their growing expertise and create outstanding solutions to answer the complex needs of each individual project.
Who we look for?
EAS is open to welcome to its innovative team both professionals with a vast amount of experience and tomorrow's leaders starting their careers in cell and battery consulting, materials development, custom cell design and manufacturing and custom battery design.

We are continually looking to expand our team of highly qualified and motivated personnel to support the quality of our products, services and growth of our company.
Contact us
If you are interested to join our team, send us an email on info@eas-batteries.com, call us on +49 3631 46703-213 or use the contact form below.