The DNA of EAS has always been to create innovation and bring it to life - Since its foundation in 1996, the brand EAS has kept the pioneering spirit of the company in the development and production of large format cylindrical lithium ion cells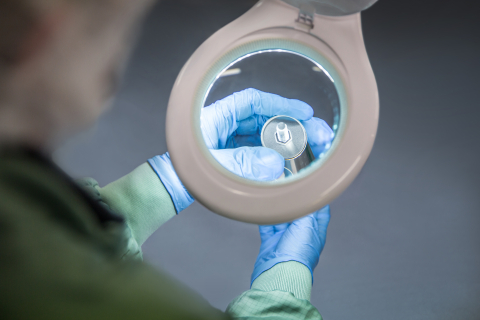 Throughout the development of cells and batteries, EAS has been looking for solutions that bring an advantage to the application and to its user.
This includes the cell design and its manufacturing processes, the modules and battery systems. In this development process, EAS has pioneered cell manufacturing processes and has developed unique battery module concepts. Its cells and batteries have some of the highest power density in the industry. EAS has successfully taken on the challenge to develop special products for extremely demanding applications in the field of space, aerospace and marine.
EAS reshaped the lithium-ion cell and battery industry in the last 20 years, bringing innovative solutions to life. EAS excellence and innovation is powered by fully vertically integrated operations and expertise in battery chemistry development and design.
EAS niche solutions are designed to provide outstanding quality, safe, powerful off the shelf heavy duty cylindrical lithium-ion cells – up to 55Ah. EAS products are designed to meet the specific needs of the marine industry, offering modular DNV GL certified lithium iron phosphate battery of 1.000 V and beyond. The company's portfolio includes a rich range of batteries and battery system solutions.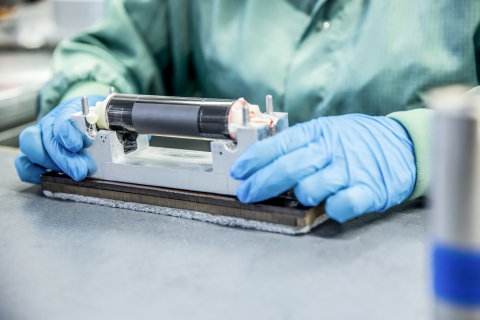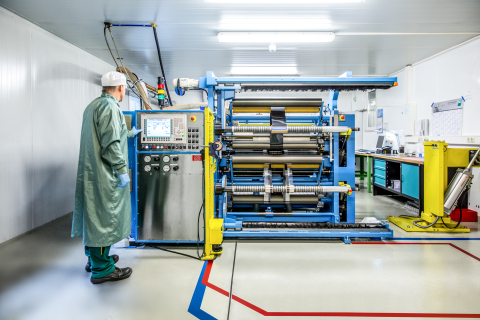 EAS Batteries is one of the few European companies developing and manufacturing Li-ion energy storage systems from the cell to the complete battery system. Its focus are applications which cannot be served well with batteries based on mass produced cells and systems.
Extreme requirements such as very high-power density or operating in a demanding environment are met with innovative technologies. EAS keeps abreast of new developments in materials and other aspects from cell to system and is continuously improving its products. Its pilot plant allows the rapid evaluation of new technologies.