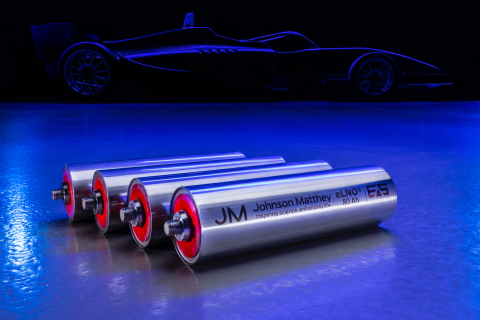 The world's first two-seater electric racing car runs on battery cells from EAS Batteries. Johnson Matthey designed the two-person electric racing car in cooperation with the Formula E team "Envision Virgin Racing". On 31 October 2021, the car was unveiled at the UN Climate Change Conference 2021 in Glasgow, Scotland.
EAS Batteries developed the cell chemistry for the electrified racing two-seater based on a new active material from Johnson Matthey called eLNO®and processed it in a robust round cell of the 602030 format. This has increased the capacity of the cells from 55 to 80 ampere hours while maintaining high performance. "This is an immense leap," says EAS Managing Director Michael Deutmeyer. "Large-format round cells from EAS are the first choice wherever large forces act, such as in space or on a race track." 
Now EAS Batteries is producing around two hundred of the specially developed cells, which will make their debut use with the first test drive of the show car at the Silverstone race track in early 2022.